We quickly and reliably prepare your wage and salary statements.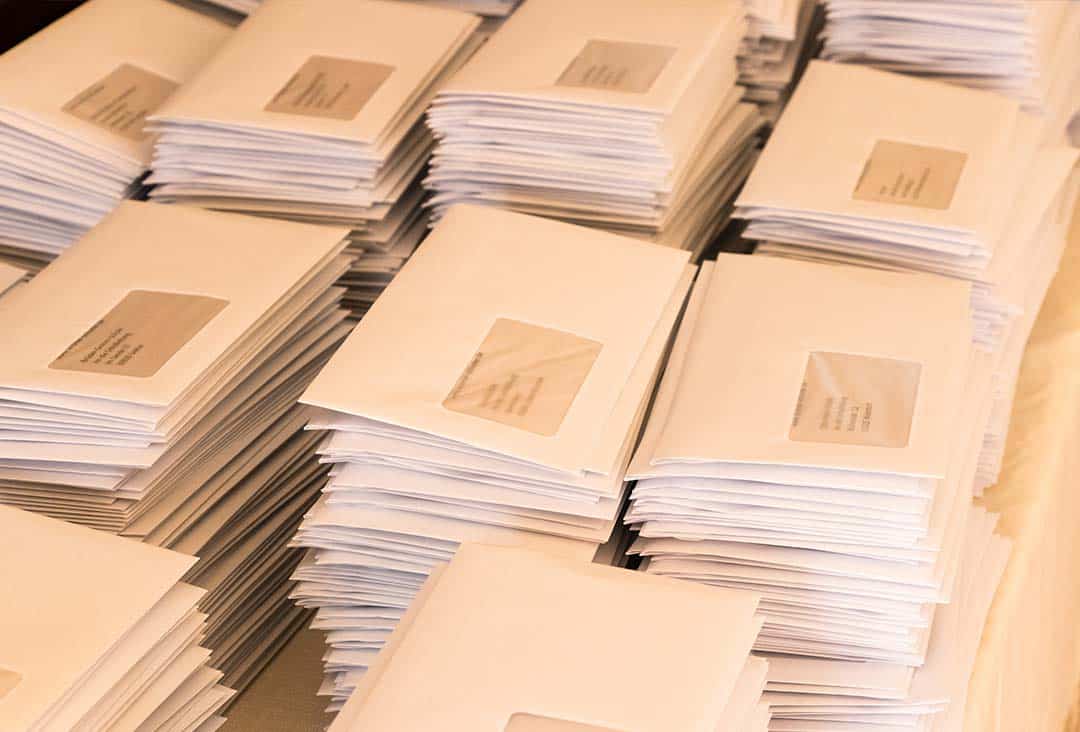 Our excellency awards: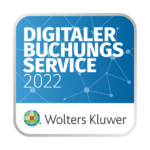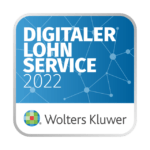 Affordable fixed prices for small and medium-sized companies, self-employed persons, freelancers and craftspeople. Starting at just one employees.

We also deal with many kinds of special cases, such as wages in the construction industry or for public service employees.

Easy access to all data via a high-security online portal

Phone: +49 89 244 182 380
Einfach nur Top!!! Junges modernes Unternehmen, alles digital und einfach zeitgemäß. Die scanapp erleichtert die Ablage um einiges. Ich kann Buchmeister wirklich nur weiterempfehlen, fachlich und preislich. Weiter so….💪
Alexander Wernet
2021-12-10
Reman Mahdi shino
2021-11-11
Danke
Mit Firma Buchmeister haben wir auch schon in der Vergangenheit zusammengearbeitet, und waren besonders aufgrund der Professionalität und Gewissenhaften Arbeitsweise immer sehr zufrieden.Wir können diesen Dienstleister wärmstens empfehlen. lg MW
Danke Herr Lächelt Danke für die tolle Arbeit Ich gebe das weiter
Ein klasse Team mit einem tollen Preis-Leistungsverhältnis. Saubere Arbeit, definitiv auch für kleinere Unternehmer zu empfehlen, die sich keine der großen Beratungen leisten können.
Super kompetenter und persönlicher Ansprechpartner für sämtliche Buchhaltungs- und Lohnthemen. Preis/Leistungsverhältnis ist super & das wichtigste: Man fühlt sich nicht wie einer von vielen.
Arndt Kirchhoff
2021-08-24
Ich arbeite nun seit über einem Jahr mit Herrn Lächelt und seinem Team erfolgreich in den Bereichen Finanzbuchhaltung und Lohnabrechnung zusammen. Die Qualität der Beratung sowie die monatliche Buchhaltung ist immer perfekt. Zusätzlich kann man sich auf die sehr gute Erreichbarkeit und schnelle Hilfe bei Rückfragen auf das Buchmeister-Team verlassen. Das Preis-Leistungs-Verhältnis ist super und zugleich erhält man als Kunde die immer die besten Ergebnisse, ich kann daher die Zusammenarbeit nur empfehlen!
Andreas Lächelt ist sehr zuverlässig: Fragen werden sehr schnell und kompetent beantwortet. Preis Leistung passt gut. Ich fühle mich mit meiner laufenden Buchhaltung gut betreut.
Michael Rentsch
2021-08-15
Habe einen neuen Buchhalter für mein Geschäft gesucht und fühlte mich von Anfang an in besten Händen. Sehr schnelle , kompetente Beratung und Preis Leistung ist einfach top. Sehr zu empfehlen.
If you are seeking help with financial accounting, you may provide the estimated number of accounting entries, or leave the space blank
You want to take advantage of time and cost benefits?
Quick and affordable payroll accounting
It is our goal to prepare your wage and salary settlements as quickly and easily as possible. Get full access to your settlements & evaluations anytime and anywhere via our modern and reliable online portal. Spend your time on more important things and save money by outsourcing your payroll accounting.
Save time and money by simply outsourcing your wage and salary settlements to us. Our online portal gives you round the clock access to your settlements, messages, and evaluations.
Correction of Settlements
Of course, the correction of wage and salary settlements incl. the necessary reports are part of our service. You can also view the corrections online at any time.
We provide comprehensive support. Reports to social insurance agencies, tax offices, health insurance agencies etc. are always made reliably and on time. Any questions will be followed up with you in an uncomplicated manner.
You will receive your personalized evaluation on a monthly basis. We work closely with your bookkeeping to always ensure a smooth transfer.
Digital wage and salary settlements
With us as your partner for payroll accounting, you will receive all services from one provider. Receive your settlements and all that goes with them at a high quality and an affordable price.
We use the most up to date software and offer you a comprehensive service – you don't have to worry about a thing. Access your settlements hassle-free via our online portal or have them sent by mail directly to your employees.
Our Services
set up of all firm and employee data in the payroll accounting system

Preparation of monthly settlements

Preparation of contribution statements

Income tax registration & income tax certificates

Timely forwarding of all necessary reports

Preparation of payment lists incl. amounts and bank details

Registration of travel costs

Registration and settlement of budgetary deductions

Management of vacation days

Overtime and extra pay for Sundays and holidays

All documents are available to you as pdfs via our online portal

Per request, we can send settlements via mail

Your personal agent is there for you every step of the way.
Professional settlements for your wages & salaries
We handle wage and salary settlements for you!
These days, many companies do not have an own bookkeeping department to deal with the management of their finances. They rely on external payroll accounting or tax office to handle all payment transactions.
Some advantages of outsourcing your payroll accounting are that you save time, the process is quick and you receive a reliable breakdown of compensations and fees.
We offer you a comprehensive analysis of your company's financial transactions. You can also be rest assured that our payroll accounting services are more than meets the eye. We also offer many other additional services in this area!
We will gladly compare your current bookkeeping costs and will help you to minimize them when you outsource your wage settlements to us.
Specialized payroll accounting
In addition, after years of experience and commitment, we are also specialized in handling wages in the building sector, which is becoming increasingly time-consuming due to the high intensity jobs and the sector-specific requirements.
We prepare wage and salary settlements for all sectors and trades, even for the building sector. You can also rely on us for painters' or varnishers' payrolls as well as settlements for other related areas such as scaffolding and roofing companies!
Always the maximum for you
Thanks to our expertise, you can rest assured that your wage and salary settlements will always measure up to the highest standards of accuracy. We will also advise you on how to best structure your wages and salaries to achieve maximum profit with minimal risk!
This includes different forms of benefits instead of raising wages. Our employees are continuously educating themselves further to stay up to date with the newest changes in wage and social security law.
Salary and wage settlements with Buchmeister!
For many companies, a major task is personnel management, which includes payroll accounting. This entails more than simply transferring money to your employees' bank accounts.
Constant legislative changes and changing requirements can be especially challenging for human resources departments. Therefore, it makes sense to contract another company with your wage and salary settlements.
Our team has up to date, profound knowledge of payroll accounting – and our expertise is regularly deepened and expanded through advanced training courses. With Buchmeister, you can rely on a strong partner for your payroll accounting!
You too can benefit from the advantages of digitalization and let us take care of you, no matter where in Germany you are. Our modern tools make the process efficient while maintaining personal support
We are here for all your payroll accounting needs and are always easy to reach. Whether by phone or email – you will receive the service fit for you.
Digital and in touch with the latest trends – We use the most modern software solutions to ensure that the process of preparing the wage and salary settlements and the reports is very quick.
A comprehensive payroll and financial accounting* service so that you can focus on your core business? We handle this area for you at a fair price for the service you book.
A digital work method, professional software as well as simplified and tested processes ensure for an efficient handling of your payroll and financial accounting.
If you have chosen to receive your documents digitally, you can simply access them via our online portal. No matter where you are, you can view your wage settlements, business assessments, evaluations and much more.
Preparation of payroll and financial accounting*, scanning and processing of statements, coordination with your tax advisor, preparation of bank meeting, and much more.
Your personal contact is easily reachable and knows your arrangement and needs well. Working together closely means added value in various areas.
What clients have to say about Buchmeister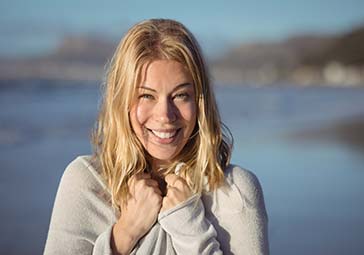 Maike M.
The Buchmeister team offers a first-class service. Thank you for the great work and the comprehensive phone calls. I always felt competently advised.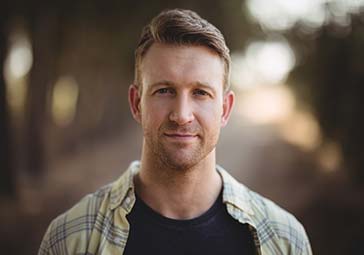 Michael T.
As the owner of a web and media agency, I attach great importance to our bookkeeping being handled as digitally as possible. Buchmeister works digitally, efficiently and reliably.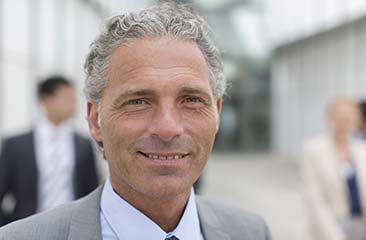 Salvatore L.
As a business consultant, I am always under stress. So, I am all the more pleased with Buchmeister who help me with all my questions and offer a special kind of service
Comprehensive Support
We support you comprehensively and, upon your request, offer a variety of additional services. We will also gladly scan your receipts and archive them in our online portal. Fast, competent and reliable.
Easy Access
Easy access is elementary for an efficient processing of your payroll and financial accounting as well as for additional services. You will be assigned a personal contact who is also reachable by phone.
Transparent Costs
An overview of incurred expenses is just as important for you as it is for us. We offer flexible models as well as service packages for your ongoing accounting needs.
Long-term Cooperation
Your advantage in a long-term business cooperation is, on the one hand, faster processing of your payroll and financial accounting and, on the other hand, we will be able to answer your questions more precisely and quickly and advise you within our legal abilities*.
Contact us now
If you would rather call us:
089 244 182 380

The choice of partner is decisive for your success
Why are we the right partner for your payroll and financial accounting*?
<